Our Services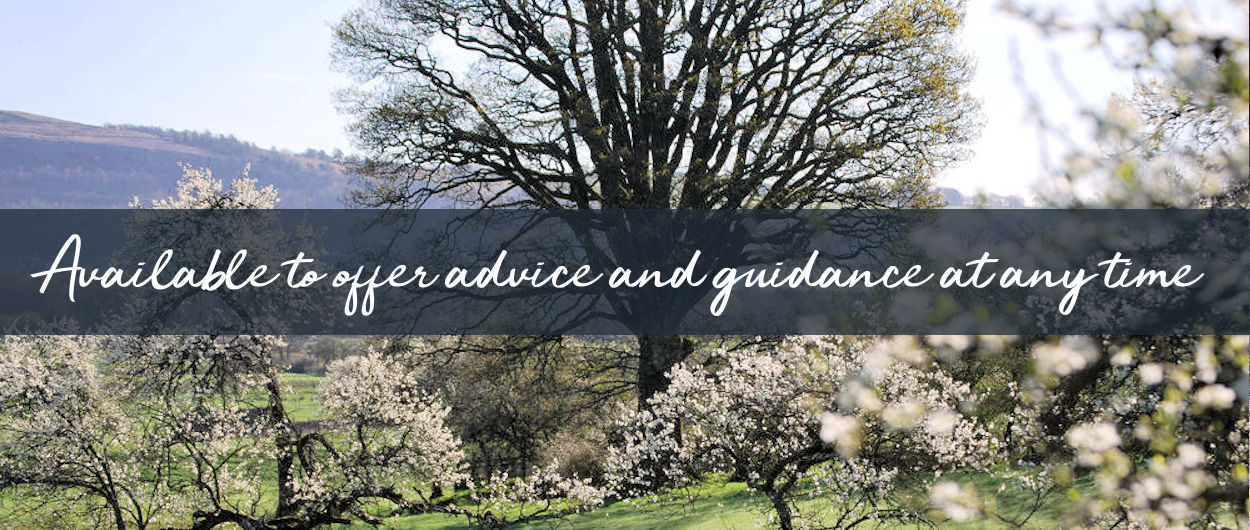 Arranging The Funeral
We operate a 24 hours a day 365 days a year personal service. Our service to you starts as soon as contact is made by either yourself, either by telephone or calling personally to any of our Funeral homes. If the deceased died at home, a hospice or nursing home we recommend the conveyance of the deceased to our funeral home private chapel. In some cases the coroner will require us to convey the deceased to the coroner's hospital chapel.
At a time to suit yourself the funeral director will either in your home or at one of our funeral homes discuss all the options available in order to fulfil your personal needs and requirements for the funeral arrangements. A courtesy vehicle with driver is available if you need assistance with registering the death at the resistrar's office.
We will take care on your behalf all the necessary paperwork, liaise with doctors, hospitals, ministers, speakers, caterers etc as appropriate.
Once we have taken your instructions and have arranged the funeral a letter of conformation will be sent to you so the details may be checked and agreed correct
Vehicles
A hearse is provided to convey the deceased to the funeral as part of our service, however chauffeur driven limousines which can carry 4 - 7 passengers are available as extras and are charged on an at need basis.
Staff / Bearers
All necessary staff will be provided as part of our service to you prior to the funeral.
On the day of the funeral sufficient bearers and attendants will be provided to assist with either a cremation or burial depending on your choice of funeral
Viewing the deceased
Family members often request to see the deceased and pay their last respects in private. The hygienic treatment, care and attending to the deceased is priority whether viewing takes place or not.
Viewing in our chapel of rest is via appointment only and you are welcome to spend as much time as you need to pay your respects. Close family friends will only be allowed to view on the specific request of the family.
Floral Tributes
Floral tributes are an important part of a funeral. We are happy to arrange these via our local florist who will be pleased to help you choose from a wide variety of different styles, individual designs and seasonal flowers to suit your own personal taste. Flowers may be sent to our funeral homethe day before the funeral to accompany the hearse to the funeral. Afterwards at your request suitable flowers can be taken to a local nursing or residential home or to a local family grave or home.
Newspaper notices
If you would like to place a death notice or acknowledgement in any local or national newspaper we will be pleased to assist you with the wording and placing of the notice on your behalf.
Stationery / Printing
We are able to arrange printed personalised stationary which is mostly designed and printed in-house, therefore we can usually meet last minute requirements, these include; Order of Service sheets, Books of Remembrance, pew cards to record those people who have attended the service and other printing requirements on request.
Catering for receptions after the funeral
We can arrange for you upon request catering at various venues who are experienced in providing funeral buffets:
Local restaurants to accommodate large or small gatherings supplying hot meals or buffet style meals.
Outside catering to host the funeral at your home or in a church hall / village hall
Music
At a funeral service music can help reflect the character of the deceased as a reminder of their personality, tastes and interests. A personal favourite piece of music can be uplifting and helpful to you at the funeral. Please ask if you would like us to find a special piece of music, or other request e.g. trumpet soloist to celebrate your loved ones life.
Charitable Donations
We will collect, if requested, donations for a charitable organisation of your choice. We will then give you these in a sealed envelope after the funeral service along with a receipt. This is in line with the new GDPR guidelines. You can then send off these charitable donations to the charity/organisation of your choice.
Special requirements
If there is a special requirement or desire which will not compromise the dignity of the deceased or occasion please ask. For example:
Horse Drawn Hearse (black or white horses or even Shire horses)
Vintage cars
Doves
Motorcycle hearse
Family carrying the coffin
Basket of petals, single roses at burials
Other requests