Contact Us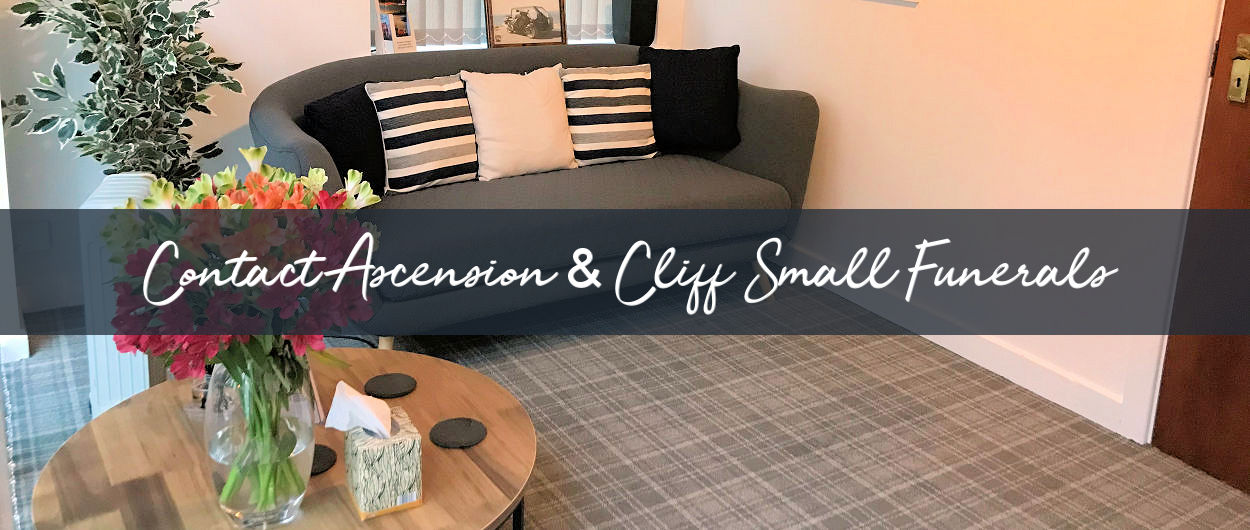 Ascension & Cliff Small Funerals
Funeral Home Opening Hours: Monday - Friday 9.30am - 4.30pm
Saturday by appointment
Visits out of office hours are welcome at the funeral home and can be arranged by appointment.
We operate a 24 hours a day "on call rota" where there is someone who can take your call at anytime, day or night should you need our services.
All of our numbers listed above are answered 24 hours a day.
Email info@ascensionfunerals.co.uk
Garstang Office
5 & 6 Pringle Court,
Thomas Weind,
Garstang,
Lancashire.
PR3 1LN
click for map
Tel: 01995 605548
Caton Office
Ascension House,
Copy Lane,
Caton,
Lancaster
LA2 9QZ
click for map
Tel: 01524 770886
Morecambe Office
33 Claremont Road,
Morecambe,
Lancashire
LA4 4HL
click for map

Tel: 01524 424072
Bolton le Sands Office
91 Main Road,
Bolton le Sands,
Lancashire
LA5 8EQ
click for map

Tel: 01524 736166