Memorials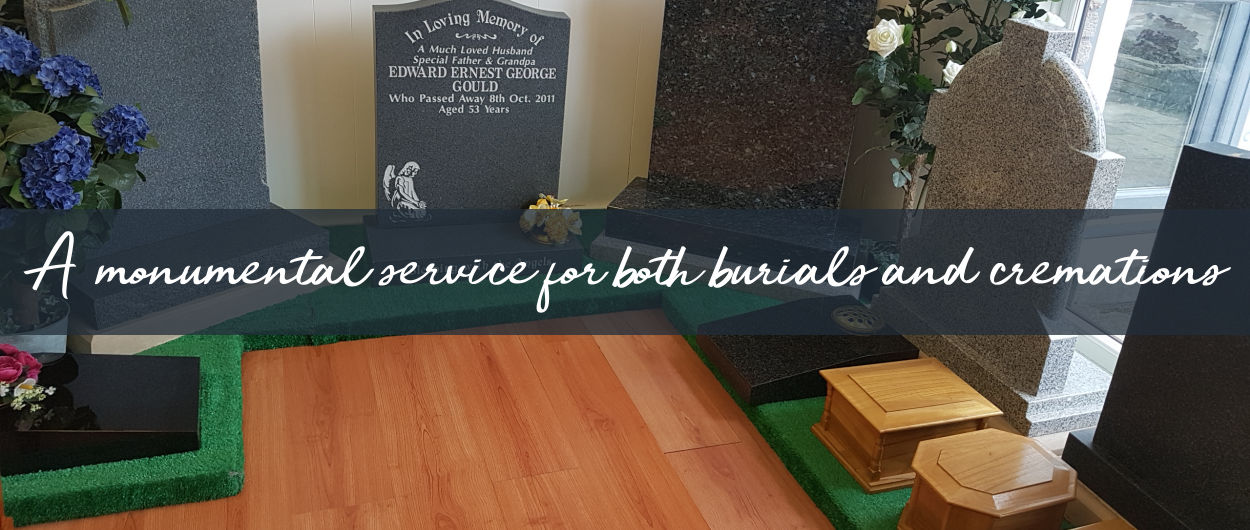 Memorials
Ascension Memorial Services provide a full monumental service for both burials and cremations.
We offer a large selection of memorial headstones to cater for all cemetery regulations and a large selection of cremation memorials for cemeteries and gardens.
All lettering inscriptions are either carved via hand by a skilled stonemason or sand blasted depending on your own personal choice on all new memorials.
Existing memorials can be cleaned and extra inscriptions hand carved or sand blasted to the same style can be added.
In the case of existing memorials it may be necessary in some cases to remove the memorial headstone from the grave prior to a funeral to avoid damage. After the funeral when the ground conditions have settled the head stone with new inscription will be replaced or a new head stone will be erected.